As part of the partnership, Xian Janssen will donate 1,000 courses of SIRTURO® through New Drug Introduction and Protection Program
(March 25, 2018, Beijing) – Xian Janssen Pharmaceutical Ltd. part of the Janssen Pharmaceutical Companies of Johnson & Johnson, today confirmed that SIRTURO® (bedaquiline) is now available in China through a New Drug Introduction & Protection Program (NDIP). SIRTURO® is approved for use in adults as part of combination therapy for pulmonary tuberculosis (TB) due to multidrug-resistant Mycobacterium TB (MDR-TB).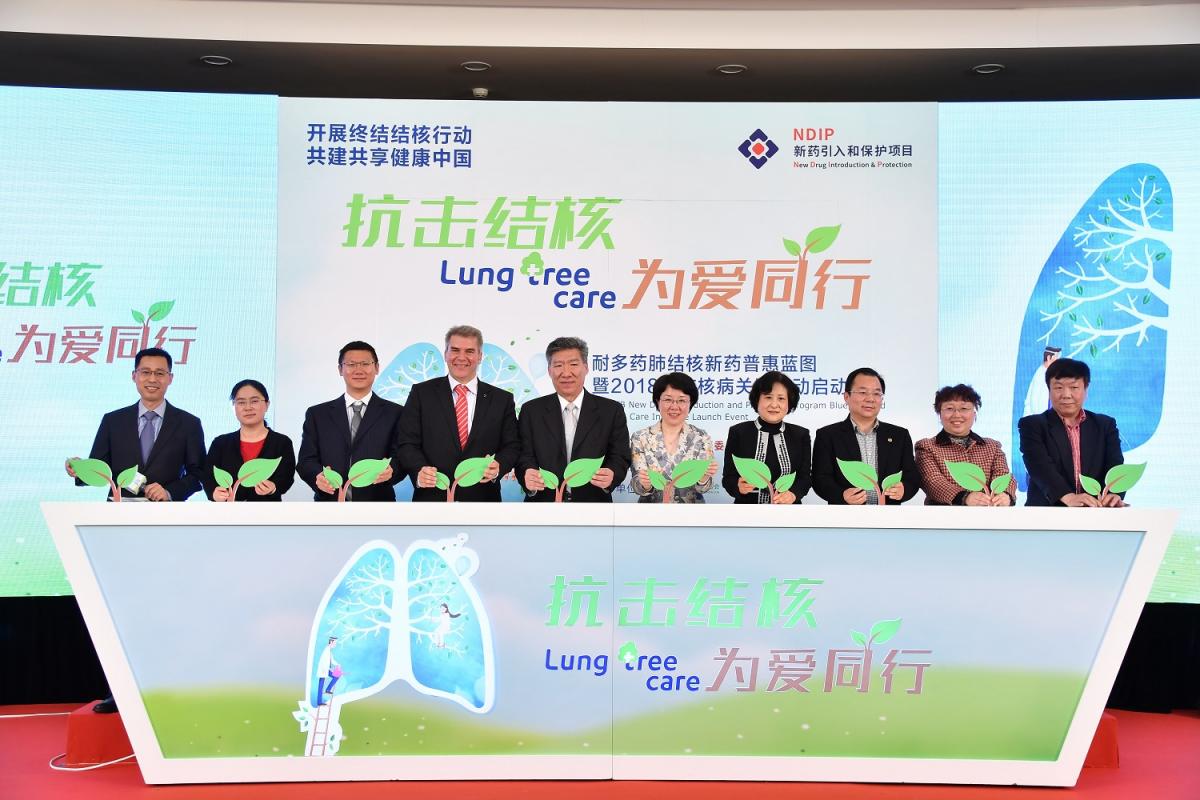 Overseen by the Clinical Center on Tuberculosis of China CDC (CCTB) and the China Primary Health Care Foundation (CPHCF), the NDIP will provide controlled access to the new MDR-TB treatment to an initial 1,000 patients across 16 public hospitals in the country. 
Representatives from Xian Janssen joined their counterparts from the National Health Commission, CCTB, CPHCF, the World Health Organization (WHO) and the Bill & Melinda Gates Foundation in Beijing today to announce the launch of the program, and participate in a panel discussion on global efforts to combat TB and MDR-TB.  
"As outlined in the 'Healthy China 2030' initiative, health is a prerequisite for people's comprehensive development and is a precondition for economic and social progress. Controlling and working to end TB effectively requires collaboration and innovation from many different parties. China is demonstrating global health leadership in the prevention and control of TB," said Wang Bin, Deputy Director-General of the Disease Control Bureau of National Health Commission. 
TB is the world's deadliest infectious disease, claiming more lives in 2015 than HIV/AIDS . The WHO reports that more than 780,000 people were notified with TB in China in 2016, and the disease claimed more than 50,000 lives . In the meantime, the WHO estimates that there are about 58,000 pulmonary MDR/RR TB cases among the reported TB cases in the country . 
MDR-TB is a form of TB characterized by resistance at least to the two most powerful drugs in the first-line regimen, both isoniazid and rifampicin , meaning patients have considerably reduced options for tackling the disease. 
"We are committed to helping China address the unmet needs of patients living with MDR-TB," said Asgar Rangoonwala, President of Xian Janssen Pharmaceutical Ltd. "Xian Janssen continues to leverage its portfolio of transformational medicines to engage in innovative partnerships to tackle pressing public health challenges such as MDR-TB.  As part of the Johnson & Johnson family of companies, Xian Janssen solves complex global health challenges by harnessing resources and expertise from across our organization that combine R&D, access to care and advocacy to advance health."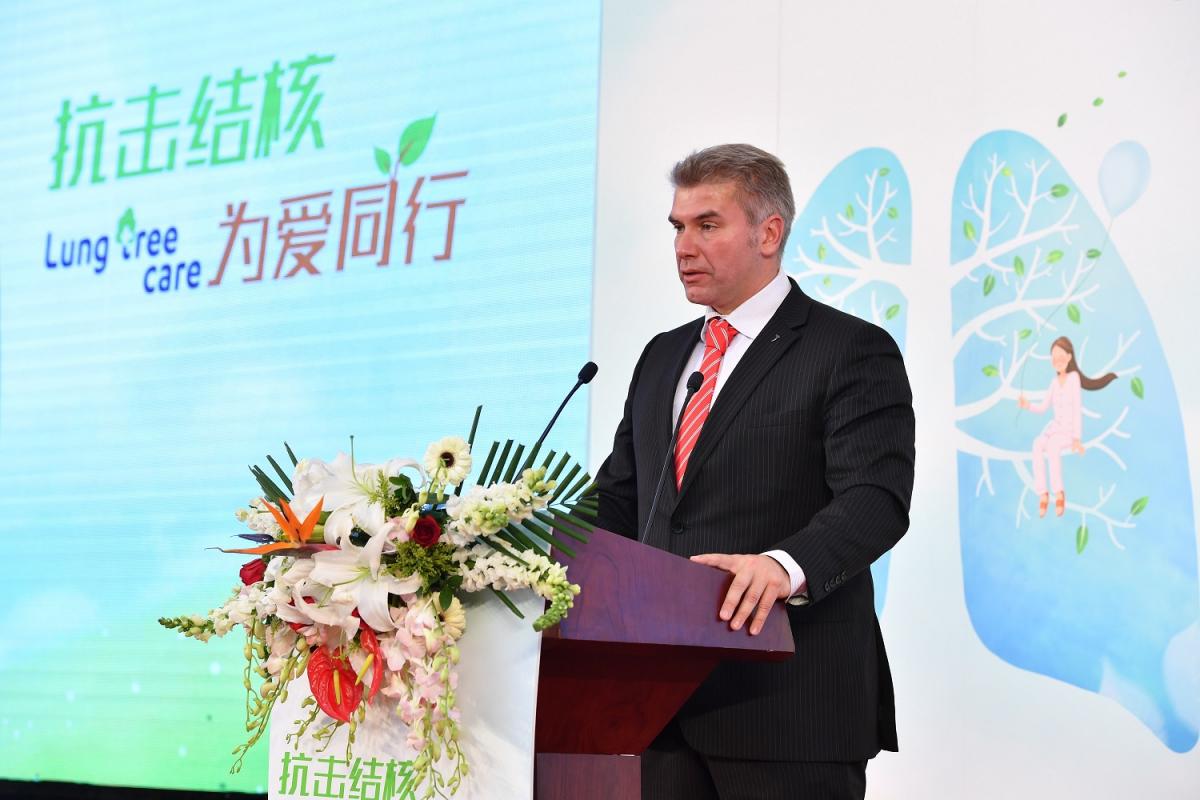 The SIRTURO® China NDIP launch comes amid increased global focus on ending TB. In September, the United Nations will host a High-Level Meeting to take stock of the progress and challenges the world is facing in tackling TB and to highlight the need for urgent global action to end TB as a public health threat by 2030.
"Today, we are very pleased to witness the launch of the SIRTURO® China NDIP. However, we should realize that our job is not only to treat a limited number of patients today, but more importantly to use this new treatment effectively and appropriately to avoid new forms of drug resistance developing tomorrow. We can extend decades of effort globally to better serve patients," said Xu Shaofa, Director of CCTB, and president of Beijing Chest Hospital. 
Through the NDIP, partners are working together to support access to SIRTURO®. 
"The launch of this program is historically significant. The successful introduction and use of bedaquiline starts a new chapter in the prevention and control of TB in China. With the joint efforts of our partners, we hope that TB will become a disease of past generations. Today, we have confidence that this reality is closer than ever," said Hu Ningning, Vice Secretary-General of CPHCF.
Six hospitals have begun receiving the treatment as part of the NDIP program; the Beijing Chest Hospital, the Shenyang Chest Hospital, the Zhengzhou No. 6 Hospital, the Changsha Central Hospital, the Shenzhen No. 3 Hospital and the Chengdu Public Health Clinical Center. An additional 10 hospitals will be included in the program and will be confirmed later in the year.
Patients in China have already begun benefitting from the NDIP, with the first patient receiving SIRTURO® through the program in Beijing on February 24, 2018. 
Appropriate use of TB and MDR-TB treatments is essential in preventing the emergence of further drug-resistant strains of the TB bacterium. As part of NDIP, Xian Janssen is working with key partners and hospitals to initiate training programs for doctors, healthcare professionals, family members and others; and establish patient treatment monitoring and management system to ensure that patients receive the support, appropriate treatment and care that they need to overcome the disease. 
At the event today, Xian Janssen and partners also launched the annual Lung Tree Care TB Caring initiative. The partners will engage in a range of activities and collaborations, including free medical consultation, disease education and volunteer activities, to increase disease awareness and improve TB and MDR-TB patient care. 
About the Janssen Pharmaceutical Companies
At the Janssen Pharmaceutical Companies of Johnson & Johnson, we are working to create a world without disease. Transforming lives by finding new and better ways to prevent, intercept, treat and cure disease inspires us. We bring together the best minds and pursue the most promising science. We are Janssen. We collaborate with the world for the health of everyone in it. Learn more at www.janssen.com.
About the Lung Tree Care TB Caring Initiative
The Lung Tree Care initiative provides an overarching framework for Xian Janssen's TB activities in China, as part of a partnership approach to help improve disease awareness, treatment and care for patients.
The Lung Tree Care initiative includes activities aimed at addressing unmet needs in TB control in China, which includes supporting MDR-TB prevention efforts and programs that improve understanding around the importance of appropriate use of antibiotics when treating the disease.
Just like a tree whose branches stretch out in all directions but come together in one body, the campaign name "Lung Tree Care" symbolizes the importance of partners working together under the same goal of preventing TB and supporting those already infected. The tree also represents the importance of healthy lungs and reminds us why preventing the further spread of TB is so critically important.