Janssen China R&D
Today, China is facing a wide array of complex and unmet medical needs: 93 million people with chronic hepatitis B [1], about 173 million people with a mental disorder [2] and 114 million with diabetes [3]. Some 36 percent of new lung cancer patients globally are in China [4] and it is projected that by 2030, COPD will kill 3 million Chinese people a year [5].
As a global leader in human health, Janssen has an important role to play in addressing these significant medical needs and creating value through innovation in R&D and medical science.
At Janssen, we are focused on leveraging our unique breadth, scale and critical R&D capabilities to accelerate the pace at which we contribute to improving the lives of China's 1.4 billion people, and also of patients around the world.
Working hand in hand in collaboration with local partners, we aspire to improve global and local health care by always putting patients first and by delivering solutions that matter most to the Chinese people, patients, and families we serve.

Vision & Mission: Our Focus on Transformational Innovation
Our vision is to be a leader in transformational medical innovation. We aim to bring more years and enhanced quality of life to people in China and around the world by discovering and developing healthcare solutions that make a real difference.
We are committed to achieving this vision in China through a disease-centric approach that targets China's most pressing healthcare needs across Cardiovascular and Metabolism, Immunology, Infectious Diseases, Neuroscience, and Oncology. We have deep global expertise in diabetes, rheumatoid arthritis, mood disorders, hematologic malignancies and prostate cancer, to name just a few. We are continuously building on this expertise in our pharmaceuticals, vaccines, and OTC operations to touch the lives of more Chinese people, patients, and families.
This is a big ambition, and we know that we cannot achieve it alone. Our approach involves accelerating innovation by tapping into China's extensive pool of talent and growing status as a hotbed for innovation to deepen our collaboration with the local healthcare community. We are taking a networked approach to R&D that fuels local entrepreneurship and scientific excellence, invests in scientific relationships, and leverages the global standards of Johnson & Johnson with the aim of taking innovations in China to the rest of the world.
By collaborating with the best minds and leveraging the best discovery and development practices in an end-to-end approach, we are delivering new medicines and healthcare solutions that ensure better treatment outcomes for people in China and beyond.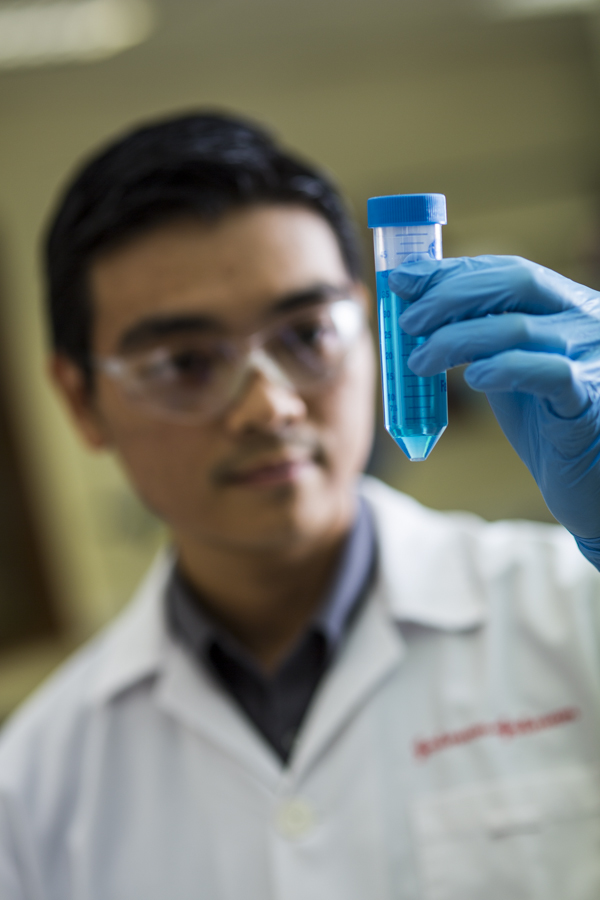 Shanghai Discovery Center
Our Shanghai Discovery Center is a key example of how we bring our R&D strategy to life.
The Discovery Center targets four disease areas – hepatitis, COPD, lung cancer and hematologic malignancies. It leverages our local research capabilities and supports our global discovery efforts in these areas with the objective of discovering innovative new medicines for development.
We engage external experts in our efforts to identify the best science and shape the regional research ecosystem. This approach allows us to deepen our global expertise and determine compelling differences in disease epidemiology and biology in China.
The Center is coupled with the capabilities of our Beijing development organization, which is focused on bringing novel medicines to the patients who need them in all major disease areas. As part of our end-to-end approach to R&D, the Center leverages Janssen's R&D expertise and technologies to build research programs, strengthen local capabilities and ultimately foster healthier outcomes for patients in China and around the world.

Asia Pacific Innovation Center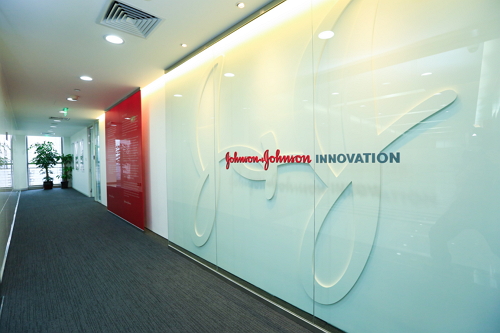 A key pillar of our approach to R&D in China is the Shanghai-based Asia Pacific Innovation Center . Focused on identifying early-stage innovations and establishing novel collaborations, our Asia Pacific Innovation Center enables us to identify and drive cutting-edge research to speed the development of key innovations that solve unmet patient needs in the region.
Our approach provides local scientists, entrepreneurs and emerging companies focused on early-stage opportunities with one-stop access to science and technology experts at Johnson & Johnson in China, Japan, Australia and Singapore who can facilitate collaborations across our pharmaceutical, medical device and diagnostics, and consumer companies.
The Asia Pacific Innovation Center is part of a network of regional centers located around the world in life science hotspots including California, Boston and London. With this center, we are able to identify and foster innovation in China and across the region, accelerating our progress toward meeting the growing healthcare needs of people in China and around the world.
References:
[1]
China, Asia and Pacific alliance to eliminate viral hepatitis,
http://apavh.org/our-work/country-projects/china/
[2]
University of Melbourne –
http://voice.unimelb.edu.au/volume-10/number-4/high-level-collaborations-china-unis-melbourne
[3]
Journal of the American Medical Association,
http
://blogs.wsj.com/chinarealtime/2013/09/04/diabetes-cases-are-on-rise-in-china
/
[4]
Wanqing, C. (2014). The epidemiology of lung cancer in China,
http://www.jscimedcentral.com/CancerBiology/cancerbiology-spid-lung-cancer-china-1043.pdf
[5]
Hughes, V. (2012). Public health: where there's smoke,
http://www.nature.com/nature/journal/v489/n7417_supp/full/489S18a.html